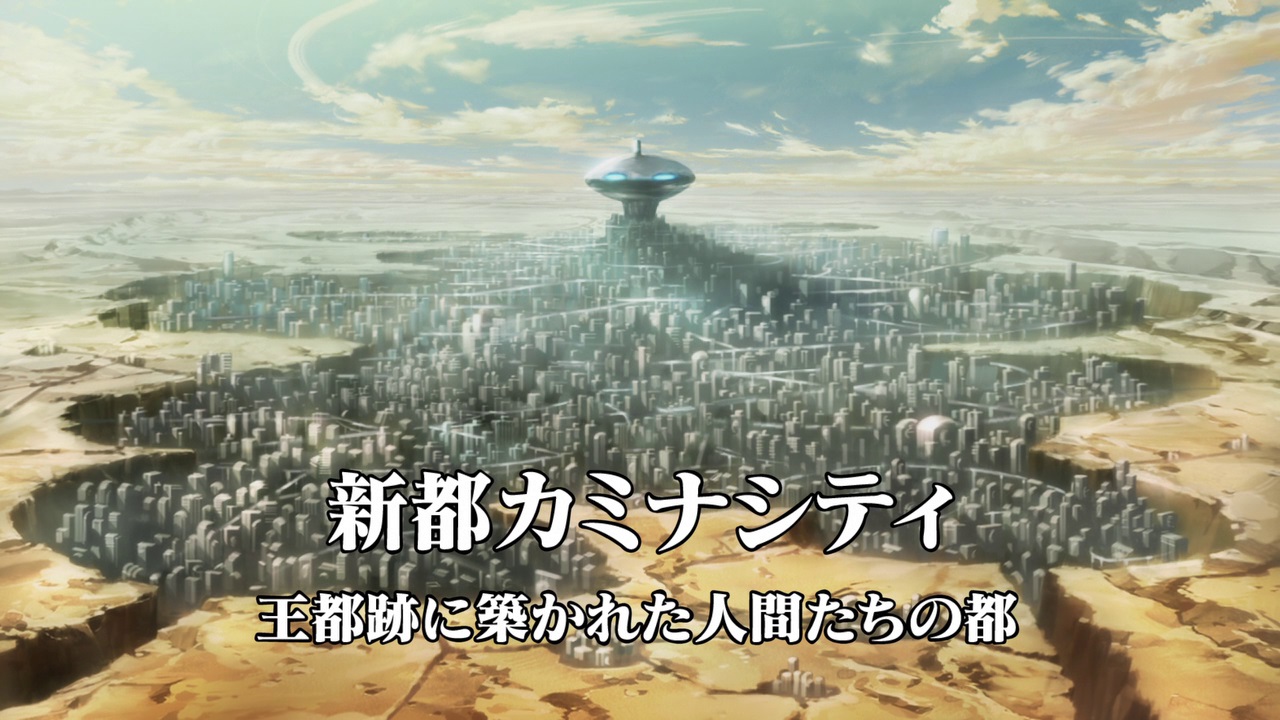 Kamina City is the human capital built by the human resistance after the fall of Teppelin. The remains of Dekabutsu formed the Parliament Tower at the core of the city. A statue of Kamina, for whom the city was named, stands in the middle of a park. Dai-Gurren is set up as a monument elsewhere in the city, as is Dekabutsu's arm.
Parliament Tower was heavily damaged by Mugann beam attacks just prior to the Arc-Gurren's launching. Much of Kamina City suffered damage from the many Mugann attacks in the later half of the series.
Picture Gallery
Edit
Ad blocker interference detected!
Wikia is a free-to-use site that makes money from advertising. We have a modified experience for viewers using ad blockers

Wikia is not accessible if you've made further modifications. Remove the custom ad blocker rule(s) and the page will load as expected.